Newsletters
Centre Receives Funding for National Research Study
The Canadian Research Centre on Inclusive Education has been awarded an Insight Grant by the Social Sciences and Humanities Research Council of Canada to investigate the development of inclusive practice for beginning teachers. The March 2016 newsletter is the first of regular updates and one of the many ways that we will share what we are learning over the next five years. 
---
Education Watch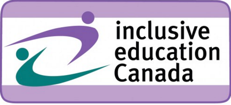 Just a few highlights of this exciting issue:
Using Universal Design to support technology integration, p. 4
Interview with Tina Estabrooks, Past-President, Canadian Association of Principals, p. 8
Making Inclusion Work: A Northern Canadian Perspective, p. 10
Online Training Program /Formation en Pédagogie Inclusive, New Brunswick, p. 14
And so much more!