Inclusion Highlights
New Brunswick Recognized Internationally for Inclusive Education Policy
The New Brunswick government has received an international award for the development and implementation of Policy 322, which entrenches inclusion as an official component of the province's education system. Presented at the United Nations headquarters in Vienna, Austria, as part of the Zero Project 2016, the award recognizes New Brunswick's ongoing commitment to inclusive education and the implementation of the new provincial policy in 2013.
The Zero Project, an initiative of the Essl Foundation, focuses on the rights of persons with disabilities globally. Nominations were received from over 100 countries, and went through three levels of assessment that involved close to 150 experts in the field of inclusive education. New Brunswick's Policy 322 was one of twelve worldwide to receive awards for innovative policy - the only award in Canada and one of two in North America.
"We at NBACL are proud that our government developed Policy 322," says Shana Woodill, Manager of Inclusive Education at the New Brunswick Association for Community Living (NBACL). "We couldn't ask for better timing for the presentation of this honour, as February is National Inclusive Education Month in Canada."
For positive examples of inclusive education from New Brunswick and beyond, please visit www.inclusiveeducation.ca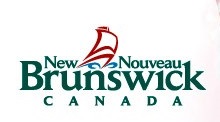 Director of Inclusive Education Canada speaks at UN Human Rights Council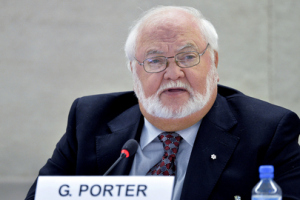 Gordon L. Porter, Director of Inclusive Education Canada was one of 4 panelists offering expert commentary to the UN Human Rights Council in Geneva at a session focused on inclusive education on March 19, 2014.
Gordon, who serves as a Senior Advisor for the Ministry of Education of New Brunswick, Canada, addressed the twenty-fifth session of the Human Rights Council during its annual interactive discussion on the rights of persons with disabilities. This years's meeting focuses on the issue of inclusive education. Porter commented on the development of inclusive education in Canada with specific reference to the experience in New Brunswick during the last 30 years.
Photos and information from Inclusive Education Canada site: www.inclusiveeducation.ca