Newsletters
Centre Updates for National Research Study
The Canadian Research Centre on Inclusive Education was awarded an Insight Grant by the Social Sciences and Humanities Research Council of Canada in 2015 to investigate the development of inclusive practice for beginning teachers. These newsletters provide regular updates and are just one of the many ways that we will share what we have learned. 
---
Education Watch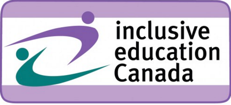 Two Canadian university presidents: advocates for inclusion and members of our Centre, p. 5
Keys to successful inclusion for secondary school students, by Donna Barrett, Ed.D.,  p. 6
Interview with Dr. Gordon Porter, Director, Inclusive Education Canada, p. 16
New Canadian books on inclusive education, p. 13
And so much more!