Newsletters
Centre Updates for National Research Study
The Canadian Research Centre on Inclusive Education was awarded an Insight Grant by the Social Sciences and Humanities Research Council of Canada in 2015 to investigate the development of inclusive practice for beginning teachers. These newsletters provide regular updates and are just one of the many ways that we will share what we have learned. 
---
EdCan Wire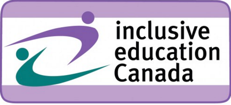 This article was contributed by Dr. Lesley Trudel in response to Director of Inclusive Education Canada, Gordon Porter's Feb 15th blog,
Is It Inclusion – Or School Leadership – That Is Failing
?
Dr. Trudel is a recently retired Assistant Superintendent of Student Services in a school district (division) in Manitoba.