Resources
Video: The Case of Luke Elwood
(Documentary by M. Lynn Aylward & Matthew Rogers)
2021
In 1987 the Luke Elwood case was prepared to be heard by the Nova Scotia Supreme Court as a constitutional challenge on  the right to education. Luke Elwood was an elementary student with an intellectual disability whose family challenged his placement in a Special Education class rather than with his grade-level peers at his neighborhood school. The result was a court-ordered settlement, and  Luke was permitted an integrated educational experience. The Luke Elwood case was one of the first Charter of Rights and Freedoms challenges of Section 15: discrimination based on mental disability. This short film documents this important piece of Nova Scotia's history. There is much we can learn from Luke Elwood's journey that is valuable and relevant to current theory, policy and practice work in the fields of Law, Inclusive Education and Disability Studies. 
Click HERE to view the video.
Building Inclusive Schools Video Series and Toolkit
2020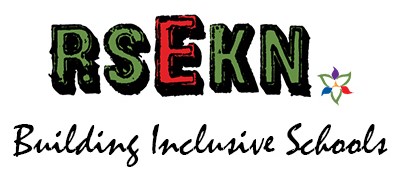 This toolkit accompanies a four-part video series on Building Inclusive Schools that highlights the barriers and intersectional challenges that students face in schools today. The four central pillars that the video demonstrates are racial exclusion, income inequality, gender exclusion, and disability exclusion. This toolkit will allow viewers to familiarize themselves with the inequalities, exclusions, and complex situations students in Ontario experience. It opens the opportunity to analyze how to collaboratively shift a school's culture to become more inclusive.
Click here for the Building Inclusive Schools toolkit in PDF.
Interactive Case Studies for School Leaders' Professional Development
2019

A SSHRC-funded Partnership Engage Grant has made it possible to develop case studies for school leaders/principals' professional development to support students with special education needs. 
This project involves a partnership with the Ontario Principals' Council (OPC) to develop interactive online case studies to support principals' learning on inclusive education. At the end of 2019, there were five interactive case studies available at www.leadtoinclude.org, which include possible responses, expert commentary videos, questions for consideration, and links to resources.
Report: If Inclusion Means Everyone, Why Not Me?
May, 2018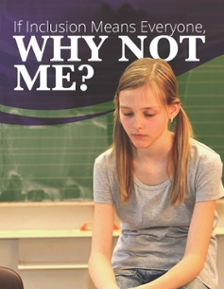 This Report identifies barriers that students labelled with intellectual disabilities and their parents and guardians face in Ontario's public school system and sets out some key insights into their experiences. The authors identified various factors that influence the quality of a student's education.
Publication Available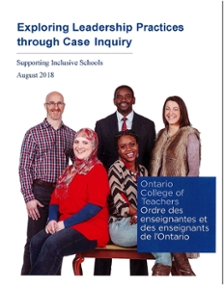 Exploring Leadership Practices through Case Inquiry is a case-based resource that was collaboratively developed by Wilfrid Laurier University, Brock University, Western University, Memorial University of Newfoundland and the Ontario College of Teachers (the College). It is designed to facilitate professional inquiry into inclusive education leadership practices through exploring experiences of school principals.
Book Released by Team Members
March, 2017
"Inclusive Education: Stories of Success & Hope in a Canadian Context"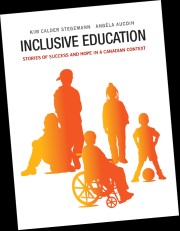 Pearson Education Canada has just released this new title, authored by Dr. Kim Calder Stegemann of Thompson Rivers University in BC and Dr. Angèla AuCoin at the Université de Moncton. The book opens with three brief chapters covering an overview of inclusive education, the history and theoretical background, which includes sections on Universal Design for Learning and Response to Intervention. Nine original case studies highlight how education team members collaborate in creating an effective inclusive experience for students with special learning needs
Dr. Gordon Porter, Director of Inclusive Education Canada, notes in the Foreword that "...inclusion is a reality in increasing numbers of classrooms in Canada, from east to west and north to south. That's why this book is so important. The stories and experiences are what we need to set the stage for further progress."
Both authors are members of the Canadian Research Centre on Inclusive Education. Several members contributed also to the cases and/or commentaries. They are: Drs. Sheila Bennett, Nancy Hutchinson, Jennifer Katz, Kimberly Maich, Donna McGhie-Richmond, Steve Sider, Jacqueline Specht, and Gabrielle Young.
This soft-cover book is available now for $49.95.
Disabling Segregation: A video by Dan Habib
In Disabling Segregation, a short 18-minute TEDx talk, documentary film maker Dan Habib imagines a new approach that provides a compelling reason to disable segregation. He focuses more on the positive impact of inclusion on all students in a classroom, and asks, "What kind of world do you want [your kids] to grow up in?" ...Who do you want them to become?"  Using a few real-world examples, Dan shows why advocating for inclusion can help the next generation become "patient, compassionate, creative and loving" instead of "scared...or uncertain".  
To watch the video click HERE.
The Scholarship of Inclusive Education Podcasts
The Scholarship of Inclusive Education Podcasts is a series of succinct interviews on important research, theoretical, or philosophical contributions to inclusive education featuring the scholars who made those contributions. The podcast is hosted by Dr. Tim Loreman, Professor of Education, Vice-President Academic, and Provost at Concordia University College of Alberta in Edmonton.
---