Upcoming Events
The Current, October 3
October 3, 2017 - CBC Radio Program Recording
Listen to CBC's call-in radio program "The Current" for Oct. 3. Several members of the Canadian Research Centre on Inclusive Education provide commentary and responses to callers.
Special thanks to Dr. Sheila Bennett who "followed" host Anna Maria Tremonti through broadcasts in the 8:30 – 10:00 a.m. slot in time zones across Canada and spoke to audiences nationwide.
---
Coaching to Inclusion Conference
November 1, 2017 - Best Western Stoneridge Inn, London, ON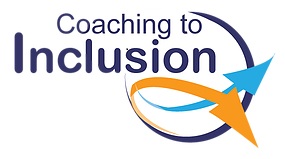 This year's theme is "Supporting ALL Learners in Mathematics".  Back by popular demand: Kelly Dunlap along with Maureen Ziegler, Intervention Specialists with the START Project. Designed for ALL teachers, school leaders, resource and support staff. 
Also featuring Champion of Inclusion Awards presentation.
More info and registration ($140) online at www.coachingtoinclusion.com
Visa/Mastercard/cheque accepted. Register by October 25.
---